School News
Y6 SATS
Welcome to Blog Club! Today you are reading from Carys (in year 5) and I will be talking about the year 6 SATS - and I can say that I am sure they were amazing! They have been working very hard this week, so they have been rewarded a 2 hour break time in the glorious sunshine.
They gave a big thankyou to Mr Pickering's and Miss Jackson's class by giving them delicious sweets( much appreciated by the year 5) as they were really happy that they had peace and quiet to do their sats. We are really happy that they got what they needed (fresh air) and now they are done they don't need to do anymore tests! Freeeeeedoooom!
By Carys, year 5.
OUR LAST BLOG CLUB 2017!!!!
Today we are sad to say it's our last after school Blog Club until the Autumn Term. We will carry on meeting and publishing our articles during lunchtimes for the rest of this term.
A big thank you to everyone who supported us.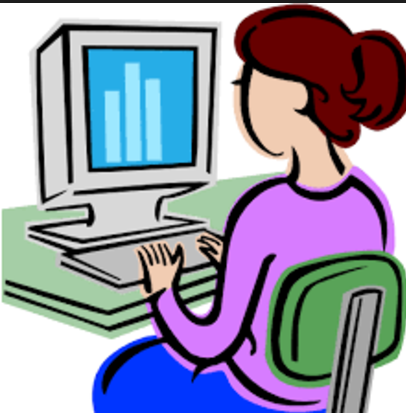 Thank you to Mrs Sherlock and Miss Jackson who has helped us make articles and organised this amazing club. We have loved working really hard with others and finding inspirational things to write about and share on our school website.
Watch this space for new articles coming soon!
LEGO CLUB
We are excited to reveal that sometime this month we will be hosting…
LEGO CLUB ASSEMBLY 2017!!☺☺
We would also like to say that maybe
during the summer, Lego club could be held outside!!🙂
We'd also like to say well done to the stars of the week:
Nancy in Key Stage One
Ben, Lois, Jessica, Lily and Molly in Key Stage Two
Come along next time!
Monday lunch-KS1
Wednesday lunch-KS2
By Elsie, Y5
ART CLUB!!☺☺
We let your imagination run wild and creativity reach its full potential!
Anyone can be amazing at art and we can help you learn some new techniques. We can help with realistic drawings, cartoon drawings and colouring templates too.
This art club is run by Darcey, Olivia and Elana.
This will be available for Years 1 and 2 on a Thursday lunch break in Miss Todd's classroom.
We hope to see you there!
Comic Relief
It's the day. It's finally come! Today we are doing our Comic Relief dance on Snaith High Street! We are doing a dance to the song from La La Land [Another Day Of Sun].
Last year we did a dance to Uptown Funk. It was starring Mr Clarkson. He was pretending to be Bruno Mars, however all of the classes had their own dance. For Uptown Funk, we raised a whopping £1000 but we think that we can do even better with this project.
This year, lots of members of the community are joining us to dance on the street: Fireman, Doctors, Nurses, and Parents. This year's Comic Relief is going to be amazing! This is going to be as exciting as winning the lottery and more! We will happily walk down the High Street and loudly but carefully we will cheer and dance with excitement. Topping it off, Look North, Comic Relief and BBC Humberside are coming to our school to share the experience – we just can't wait!
By Paige, Year 5
Dancing On The Street!
Our amazing dance is going to be held next week (23rd of March) and we are so excited! WE are dancing to 'Another Day of Sun' from the film 'La La Land'. We have been practising so hard and would like to get perfect for the huge day. There is a video on our website to show everyone more. We would love to get on with it so let's get on!
Last year we raised about 1,000 pounds and would love to raise even more this time so we need to push our effort! As you are aware, we are all going to wear a different coloured t-shirt so that all classes stand out in Snaith High Street.
Good Luck!
By Natasha Year 3
Lego festival
Yesterday-Wednesday 1st March -a group of 4 children from year 5 went to Goole Primary for a Lego tablet festival.
This involved programming Lego robots which was very fun!!☺☺
We did a very exciting activity where we had to make a bridge that could hold 3 cans of baked beans, stacked on top of each other, with 1 can rolling underneath! This was one of the activity's we succeeded in.
Although we succeeded in some, they were still very hard. The programming one was a challenge for key stage 3 and 4!! We had a very fun day and learnt loads of new things!!☺☺😊😊
By Elsie,Y5
DREAM ART CLUB!
Dream Art Club is a fun activity to do it is only for KS1 some year 3 and 4s will be invited as well.
HELPERS!
Molly, Lois, Jessica, Lily and Lily.
(Lily is the leader)
Day: Thursday
HAVE FUN!!!!!!!!!!!!!!!!!!!!!!!!!!!!
See you in Miss Atkinson's classroom
By Jessica, year 3.
World Book Day!
Are you into magical books and wizard wands? If so then get your wa

nd ready because its Snaith primary magical world Book Week, beginning on Monday 27th February! In addition to this, you can dress up as your favourite magical animal or person on Thursday 2nd March.
Here are a few ideas …
· Harry Potter characters
· Fairies : tooth fairy ,rainbow fairy, animal fairy
· Roald Dahl characters: the boy in the Magic Finger, Willy Wonka …
So why not have a go? Get creative with your costume and add your own twist or even make up your own character! Come to Snaith Primary School World Book Day!
By Beth (Year 5)
Investors
in
pupils
Today in Blog Club we are talking about Investors in Pupils.
We are all special in this school and amazing and we all shine as bright as the sunshine. So let's tell you what Investors in Pupils is about, it is about learning, behaviour, induction, attendance and class management.
Learning: At Snaith Primary School we learn in a really fun way. For example: times table challenge, fun at the fairground theme week, Professor Brainstorm (A Science visitor) and Party in the Park.
Behaviour: At Snaith Primary we are excellent with our behaviour. We support each other to be our best and we set very high expectations. We are respectful to everything and everyone and we are encouraged in lots of ways to help us to shine.
Induction: This is one of the best things that we do in this school apart from singing. We are great at inviting new people into our school. We even have an induction book to tell new faces all about the brilliant things we do.
Attendance: We are great at making sure we come to school everyday on time with a smile on our faces and a positive attitude. When people come to school all term they get an attendance award and are entered into a prize draw!
Class Management: class management is about jobs in class and making sure that everyone helps to look after our outstanding school. We know all about the school budget and the different ways to take responsibility for our learning and ourselves.
By Carys in Y5
KEY STAGE 1 CHRISTMAS PRODUCTION!
ON THURSDAY THE 1ST OF DECEMBER, SNAITH PRIAMRY SCHOOL'S YOUNGEST CHILDREN PERFORMED AN AMAZING SHOW!
WHY IS IT SO FANTASTIC:
· BECAUSE MRS SHERLOCK CRIED
· ALL THE TIKETS SOLD OUT
· THEY ALL SANG BEAUTIFULY
· THEY HAD LOUD, CLEAR VOICES
AND FINALLY … BECAUSE OUR SCHOOL SHINES!
By Beth year 5 !