Baking & Crafts
Smoothie Sales!!!☺
Year Five made a range of exciting smoothies as part of their 'Dragon's Den' topic. Here's one delicious recipe for you to try!
Healthy Surprise
Ingredients Utensils:
Lemon grass Blender
Bananas Knife
Kale A bowl
Mango Bottle
Apple
Blueberries
Orange juice
METHOD
1. Cut up your fruit and vegetables and put them in the blender.
2. Pour the mix into the bottle!
3. Sit out in the sun and enjoy your smoothie!!☺☺
Elsie,Y5 😊
HOW TO MAKE A SMOOTHIE WITHOUT A BLENDER
Hey! Cool, crazy girl here - wanna learn how to make a smoothie? Well you've come to the right place…
You will have to use soft fruit such as berries, ripe bananas and mango.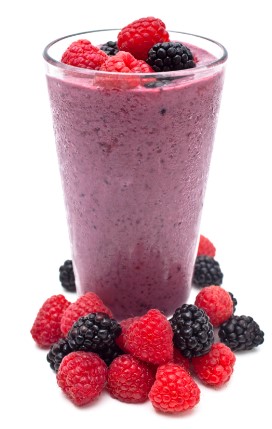 Now you mash it all up in a bowl with a potato masher; keep on mashing! After, add orange juice and whisk until blended.
ENJOY!
How to make a Mary Poppins Umbrella
· Take an umbrella with a straight handle
· Make some Paper Mache: water, plain flour, salt .
· Cover the umbrella handle a few times
· Then make the shape of a parrot with tinfoil
· Do another few layers of Paper Mache
· Then paint the surface with a unique design – a parrot face might be good!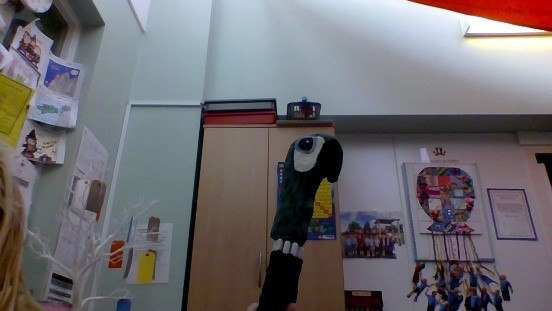 · And let it dry………….
Ta da! You did it!
Now you know what to do, go ahead and make one. Also, it looks amazing when you have finished!
By Beth, Year 5
CUTE ART
How to make cute binoculars:
· Toilet tubes (2)
· Wool
· Stickers
Wrap the wool around the toilet tubes. Then tie a knot in the
wool. Finally decorate with stickers!!!
HAVE FUN!!!!!!!!!!
By Lois, Year 3.
HOW TO MAKE A HEDGEHOG HOUSE!
You will need:
· A cardboard box
· Some straw
· Some dry and fresh leaves
· A pair a scissors
· Flowers
· 2 cm thick strips of newspaper
· Hedgehog food
· Water
· 2 small containers
· A large rock or stone
· And of course a hedgehog!
A Top Tip: place a large rock or stone to prevent your house blowing away!
First cut a hole in a cardboard box about 7cm up and 7cm across. Next fill with straw, dry leaves, strips of newspaper and flowers. After, put under a, hidden away in shade! Then cover in fresh leaves and flowers. Finally put in a tub of water and a second tub with hedgehog food.
After about 2 or 3 weeks a hedgehog will come
By Seamus, Y5
Christmas ART
1 Mould some salt dough into a theme of your choice
2 When you're happy with your mould, place in the oven at 15'c over night
3 Put a hole in your mould and put a piece of string through then….
YOU'RE DONE!
By Lois – year 3
How to make a garden in a tray
You will need
· Any container
· House plants
· Doll furniture (or make your own)
· Imagination
· Tiny mirror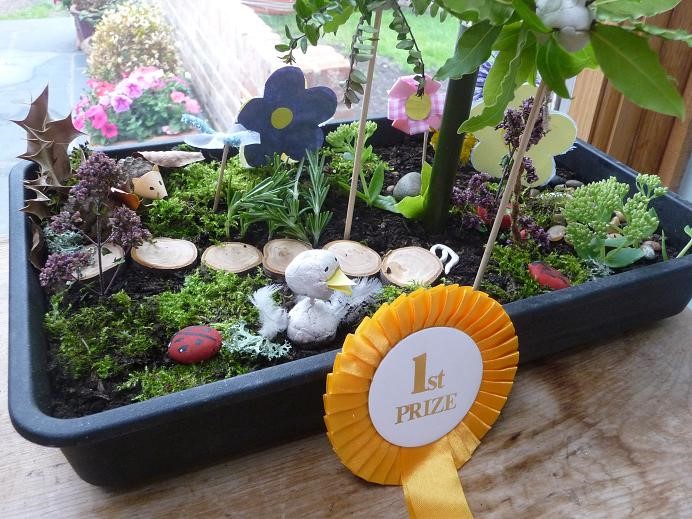 Firstly take your tray and empty real or fake soil on to the base.
Then take your house plants and place them where ever you want.
Next take your mini furniture and place it anywhere again.
If you want to get more creative, why not try adding a mini pond with a mirror?
This is how you make 3 pieces of homemade garden furniture:
1. Take a few lolly pop sticks and glue them together.
2. Use some scrunched up tissue paper and place it on the base.
3. Use some salt dough to mould fake flowers.
That's it so why not have a go and take care!